Tuesday, 29th November 2016
4th Asia Marine Insurance Conference, Hong Kong 24th/25th October 2016
The Group was invited to participate in presentation and panel sessions along with other Marine insurer and shipowner representatives at the Fourth Asia Marine Insurance Conference held in Hong Kong on 24th/25th of October 2016. The conference was well attended by representatives of the Asian Marine insurance, Maritime Administration and shipping sectors and covered a broad range of current topics and issues including international trends in marine insurance, the current state of the P & I and Hull and Machinery markets, effective risk management, claims trends and Maritime cyber risks.
31 May 2023
In this short video Alex McCooke, Chair of the International Group's Education Committee and Annie Stow, Chair of the Education Outreach Working Group, highlight the impact of the work undertaken by the Education Committee.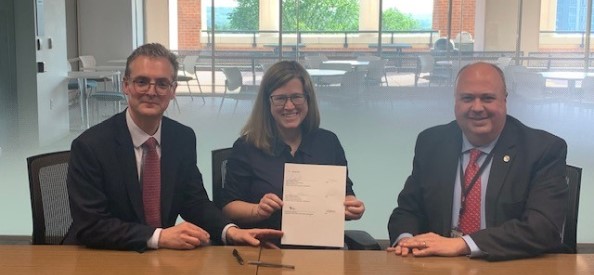 17 May 2023
The International Group recently signed an updated Memorandum of Understanding (MoU) with the US National Oceanic and Atmospheric Administration (NOAA) in Washington DC.