Wednesday, 7th December 2016
CINS Member and Board meetings – International Group Participation
The International Group attended and participated in the Board and Members meetings of CINS that were held in London on 6th and 7th December 2016. CINS is a shipping line initiative, launched in September 2011, developed to increase safety in the supply chain, reduce the number of cargo incidents on-board ships and highlight the risks caused by certain cargoes and/or packing failures. The International Group is an advisory member on the CINS Board and all Group Clubs are also individual members of CINS in their own right. The Board meeting considered, amongst other matters, the existing reporting of CINS members into the CINS incident database, measures to encourage greater reporting, the expansion of the CINS membership and the development of future loss prevention guidelines. The International Group is a key contributor to the work of CINS and supports the efforts of CINS to reduce the number of cargo related incidents and increase safety in the supply chain. The International Group encourages non-CINS shipping lines to consider CINS membership.
31 May 2023
In this short video Alex McCooke, Chair of the International Group's Education Committee and Annie Stow, Chair of the Education Outreach Working Group, highlight the impact of the work undertaken by the Education Committee.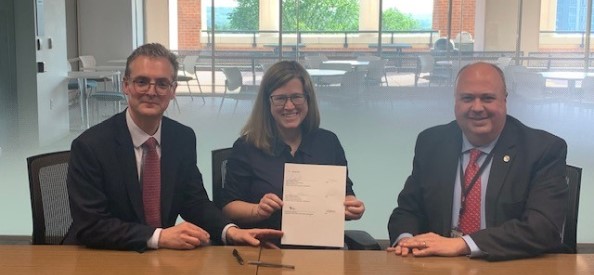 17 May 2023
The International Group recently signed an updated Memorandum of Understanding (MoU) with the US National Oceanic and Atmospheric Administration (NOAA) in Washington DC.