Tuesday, 31st January 2017
EU Guidelines on Places of Refuge
"European Union Member States supported by industry stakeholders have recently agreed EU-wide Operational Guidelines on places of refuge for ships in need of assistance. The Guidelines supplement IMO Resolution A.949 and should assist Government officials, port authorities, shipowners, their insurers and salvors by expediting the safe and environmentally sensitive handling of ships seeking a place of refuge. The International Group and its sister industry bodies, including the International Chamber of Shipping, International Union of Marine Insurers and International Salvage Union have played a significant role in the development of the Guidelines, which have benefited from extensive industry input and a collaborative approach to policy making by the European Commission and Member States.
The Guidelines complement existing EU legislation established in the Vessel Traffic Monitoring Directive and introduce a principle for EU Member States 'there should be no rejection without inspection'. It is anticipated that the Guidelines will encourage States to carry out a meaningful risk assessment of a casualty before deciding to reject entry to a port or safe haven in its jurisdiction. The Guidelines will be kept under review and the International Group will continue to be engaged in their future refinement or amendment."
31 May 2023
In this short video Alex McCooke, Chair of the International Group's Education Committee and Annie Stow, Chair of the Education Outreach Working Group, highlight the impact of the work undertaken by the Education Committee.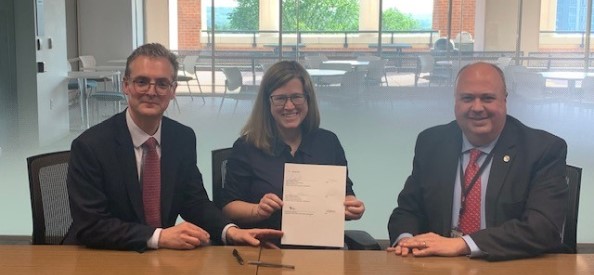 17 May 2023
The International Group recently signed an updated Memorandum of Understanding (MoU) with the US National Oceanic and Atmospheric Administration (NOAA) in Washington DC.