Thursday, 7th October 2021
Group activities - Current and future challenges
Group Chair Paul Jennings and Group CEO Nick Shaw discuss the Group's activities over the last 6 months.
In this video, Nick Shaw and Paul Jennings briefly discuss the work that the International Group have been doing to ensure that there are sustainable high levels of P&I cover available to shipowners going forward and discuss future challenges for the Group.
The full video series can be watched here.
31 May 2023
In this short video Alex McCooke, Chair of the International Group's Education Committee and Annie Stow, Chair of the Education Outreach Working Group, highlight the impact of the work undertaken by the Education Committee.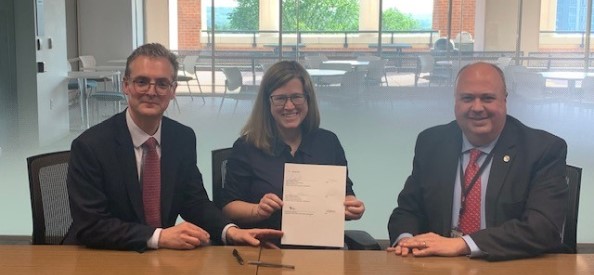 17 May 2023
The International Group recently signed an updated Memorandum of Understanding (MoU) with the US National Oceanic and Atmospheric Administration (NOAA) in Washington DC.