Friday, 20th April 2018
Hamburg symposium on autonomous transportation in the road, aviation and marine sectors
Group Executive Officer Andrew Bardot was invited to participate in a symposium in Hamburg on 19 April and to present on the ramifications for marine insurers of the development of remotely controlled and fully autonomous merchant vessels. The symposium provided a useful opportunity to update the attending participants from the insurance, shipowning and legal sectors on the pace of technological developments towards remotely controlled and fully autonomous vessels and the regulatory compliance challenges posed by reducing the numbers of, or of entirely removing, on-board trained seafarers.
31 May 2023
In this short video Alex McCooke, Chair of the International Group's Education Committee and Annie Stow, Chair of the Education Outreach Working Group, highlight the impact of the work undertaken by the Education Committee.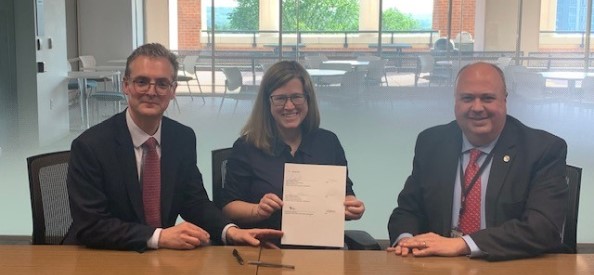 17 May 2023
The International Group recently signed an updated Memorandum of Understanding (MoU) with the US National Oceanic and Atmospheric Administration (NOAA) in Washington DC.