Friday, 27th April 2018
IMO HNS Convention workshop – International Group attendance
The International Group, as represented by Sue Watkins of Steamship and David Baker, participated at and gave presentations to the IMO's HNS Convention workshop that was held at the IMO's headquarters in London on 27-28th April.
The two International Group presentations to the workshop focused on the handling of claims by a P&I Club arising from an incident involving the carriage of HNS by sea and the risks arising from such carriage. The International Group took a lead industry role in the workshop discussions that focused on implementation of the Convention and which followed on from Canada and Turkey's ratification of the Convention earlier in the same week.
31 May 2023
In this short video Alex McCooke, Chair of the International Group's Education Committee and Annie Stow, Chair of the Education Outreach Working Group, highlight the impact of the work undertaken by the Education Committee.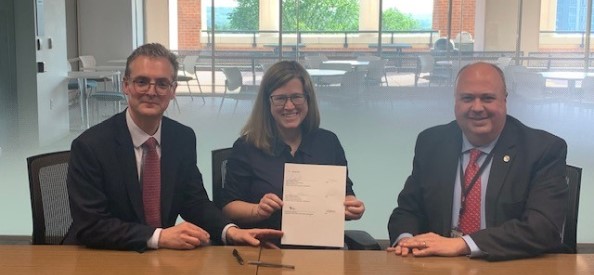 17 May 2023
The International Group recently signed an updated Memorandum of Understanding (MoU) with the US National Oceanic and Atmospheric Administration (NOAA) in Washington DC.