Friday, 16th October 2009
IMO Legal Committee and IOPC Funds meetings - IG attendance
The autumn meetings of the IMO Legal Committee and the 1992 IOPC Fund Executive Committee and 1992 IOPC Fund Assembly were held in London at the beginning of October 2009. David Baker attended the Legal Committee meeting on behalf of the International Group. The Legal Committee's main agenda item was the proposal to include the future consideration of an increase in the limits of liability contained in the Protocol of 1996 to Amend the International Convention on Limitation of Liability for Maritime Claims (1976). The paper submitted by the International Group on pollution damage claims arising from a spill, or the threat of a spill, from a ship's bunker oil was considered in conjunction with this proposal. The Committee approved the proposal to consider such a possible increase at its next session in October 2010. Other important items on the Committee's agenda included implementation of the 2001 Bunkers Convention, the development of a single insurance certificate and the outcome of the Joint IMO/ILO Ad Hoc Expert Working Group on Liability and Compensation regarding Claims for Death, Personal Injury and Abandonment of Seafarers. The International Group took a full and active role in the discussions during the Legal Committee meeting. David Baker, Chao Wu, Sara Burgess and Jonathan Hare also attended the 1992 Funds meetings on behalf of the International Group. The Fund Assembly considered the International Group's proposal to establish a Working Group to consider the Group's concerns with regard to the risk of the overpayment of claims where Clubs make voluntary interim payments in CLC/Fund cases. The Fund agreed to establish an Intersessional Working Group to look into these concerns in more detail alongside a separate issue concerning the procedures for handling large numbers of small claims, in particular where claimants cannot prove their losses.
The International Group of P&I Clubs launches second safety animation to help prevent injuries and loss of life during mooring operations.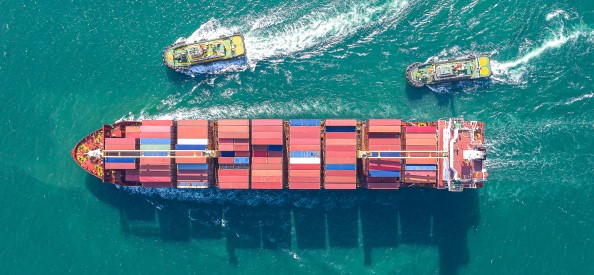 15 Mar 2023
The International Group's Salvage Committee have drafted new Guidelines jointly with the Joint Marine Claims Committee (JMCC) to help improve collaboration in the handling of shipping casualties. The protocol document seeks to promote more effective communication between the parties involved that will ensure the prompt deployment of emergency responses services to vessels in distress.