Monday, 23rd April 2018
IMO Legal Committee – International Group Attendance
The International Group, as represented by David Baker, took a full and active role at the 105th session of the IMO Legal Committee that was held at the IMO's headquarters in London on 23-25th April.
The Legal Committee's main agenda items included monitoring the implementation of the HNS Protocol 2010, the inclusion of autonomous ships as a new item on the Committee's work programme (see submissions page for the paper submitted to the meeting on this item that was co-sponsored by the International Group), fraudulent ship registries and the provision of financial security in case of abandonment of seafarers, and shipowners' responsibilities in respect of contractual claims for personal injury to, or death of seafarers, in light of the progress of amendments to the ILO Maritime Labour Convention, 2006.
31 May 2023
In this short video Alex McCooke, Chair of the International Group's Education Committee and Annie Stow, Chair of the Education Outreach Working Group, highlight the impact of the work undertaken by the Education Committee.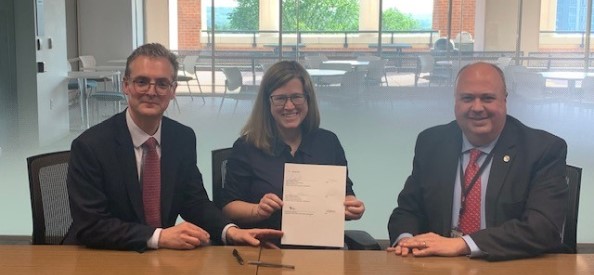 17 May 2023
The International Group recently signed an updated Memorandum of Understanding (MoU) with the US National Oceanic and Atmospheric Administration (NOAA) in Washington DC.