Friday, 23rd December 2016
International Group signs Funding of Interim Payments Agreement with the 1992 IOPC Fund
On 21 December, the International Group Chairman (Hugo Wynn-Williams) and the Director of the 1992 IOPC Fund (José Maura) signed the agreement on the funding of interim payments that brings to a close over eight years of negotiations between the International Group and the 1992 IOPC Fund.
The Agreement on Standard Terms Relating to Interim Payments (2016) and accompanying terms and conditions sets out the basis on which individual Group Clubs and the 1992 IOPC Fund will agree to treat interim payments made by the two paying parties in the event of future 1992 CLC/1992 IOPC Fund incidents.
31 May 2023
In this short video Alex McCooke, Chair of the International Group's Education Committee and Annie Stow, Chair of the Education Outreach Working Group, highlight the impact of the work undertaken by the Education Committee.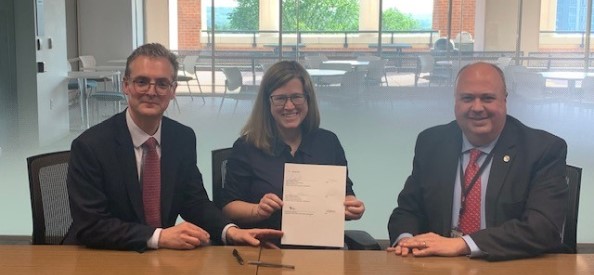 17 May 2023
The International Group recently signed an updated Memorandum of Understanding (MoU) with the US National Oceanic and Atmospheric Administration (NOAA) in Washington DC.