Monday, 26th February 2018
Interspill Conference, London, 13-15 March – International Group attendance
The Group will be attending and hosting an exhibition stand at the Interspill Conference to be held at the ExCel exhibition centre, London from 13-15 March 2018.
The Group will be providing information on the work of the organisation and its role in underpinning the IMO liability and compensation regimes, including the 1992 CLC, 2001 Bunkers Convention, 2007 Wreck Removal Convention and 2002 Athens Convention.
31 May 2023
In this short video Alex McCooke, Chair of the International Group's Education Committee and Annie Stow, Chair of the Education Outreach Working Group, highlight the impact of the work undertaken by the Education Committee.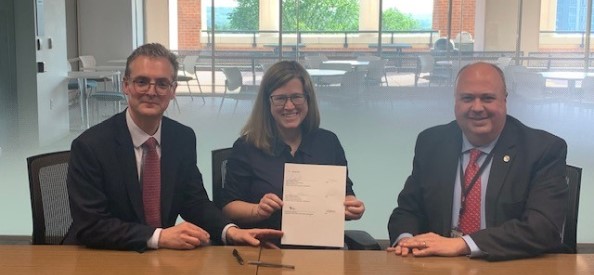 17 May 2023
The International Group recently signed an updated Memorandum of Understanding (MoU) with the US National Oceanic and Atmospheric Administration (NOAA) in Washington DC.