Monday, 30th April 2018
IOPC Funds meetings - International Group attendance
The International Group, as represented by David Baker, attended and took a lead industry role in the discussions at the meetings of the IOPC Funds that were held in London on 30 April – 2 May, in particular on the discussions on the concerns arising from the Spanish Court judgements in the Prestige case and on the criteria for the admissibility of claims for compensation—claims by employees who have suffered a reduction in wages, been placed on part-time work or been made redundant as a consequence of an incident.
The meetings agreed the criteria for the admissibility of such claims, with input in advance and at the meeting from the International Group.
31 May 2023
In this short video Alex McCooke, Chair of the International Group's Education Committee and Annie Stow, Chair of the Education Outreach Working Group, highlight the impact of the work undertaken by the Education Committee.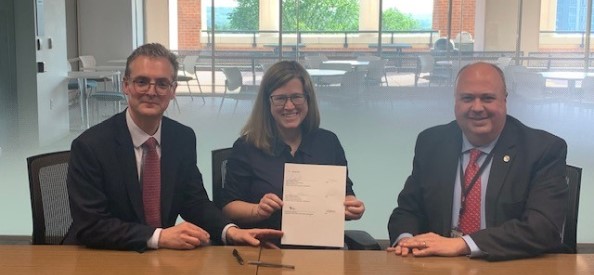 17 May 2023
The International Group recently signed an updated Memorandum of Understanding (MoU) with the US National Oceanic and Atmospheric Administration (NOAA) in Washington DC.