Monday, 17th October 2016
IOPC Funds Meetings Oct. 2016 - International Group Attendance
The International Group attended and took the lead industry role in the discussions at the October 2016 meetings of the IOPC Funds, in particular on the discussions on the funding of interim payments, the review of STOPIA & TOPIA initiated by the International Group, and the concerns arising from the recent Spanish Supreme Court judgement in the Prestige case. The meeting agreed, and signed off, on the funding of interim payments template agreement that will provide a basis for Group Clubs and the 1992 Fund to use in future CLC/Fund cases. This concludes eight years of discussions between the International Group and the IOPC Funds on a template agreement that is acceptable to both paying parties.
31 May 2023
In this short video Alex McCooke, Chair of the International Group's Education Committee and Annie Stow, Chair of the Education Outreach Working Group, highlight the impact of the work undertaken by the Education Committee.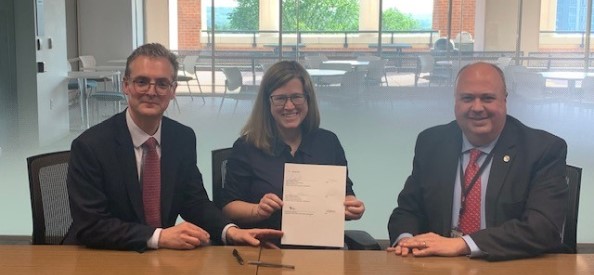 17 May 2023
The International Group recently signed an updated Memorandum of Understanding (MoU) with the US National Oceanic and Atmospheric Administration (NOAA) in Washington DC.