Wednesday, 9th December 2020
Meetings (remote) of the International Oil Pollution Compensation Funds - International Group attendance
The International Group attended and took a lead industry role in the discussions at the remote meetings of the IOPC Funds that were held on 2nd to 4th December 2020.
Issues on the agenda of the IOPC Funds where the International Group took an active role in the debate included the Small Tanker Oil Pollution Indemnification and Tanker Oil Pollution Indemnification Agreements (TOPIA and STOPIA) and the Bow Jubail incident. The Funds' meetings also considered other on-going pollution cases that have engaged the IOPC Funds and the International Group Clubs, the issues arising from lack of, or insufficient, financial security in certain IOPC Fund cases and whether the regime governing liability and compensation for ship sourced oil pollution damage from oil tankers should be reviewed. The International Group remains engaged with the IOPC Funds on all such matters given the joint (shipowner/P&I – IOPC Fund) nature of the compensation and liability system for ship-sourced pollution damage from oil tankers.
31 May 2023
In this short video Alex McCooke, Chair of the International Group's Education Committee and Annie Stow, Chair of the Education Outreach Working Group, highlight the impact of the work undertaken by the Education Committee.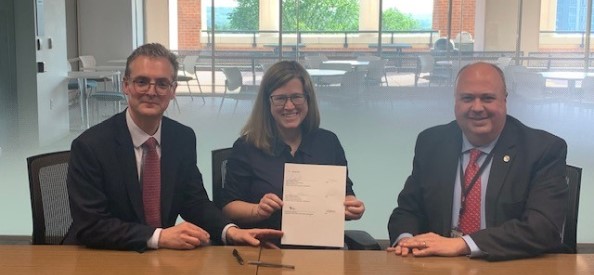 17 May 2023
The International Group recently signed an updated Memorandum of Understanding (MoU) with the US National Oceanic and Atmospheric Administration (NOAA) in Washington DC.