Tuesday, 29th November 2016
Piracy – EU Council Decision to extend the mandate of operation Atalanta until December 2018
On 28 November 2016, the EU Council, following a strategic review, confirmed the extension of the mandate of operation Atalanta to contribute to the deterrence, prevention and repression of acts of piracy and armed robbery of the Somali coast until December 2018. The combined naval involvement of EU member states has been an important factor in the significant reduction in piracy activity in the Somali/Gulf of Aden/Horn of Africa region, and the agreement of EU member states to continue the operation is welcomed by the Group.
31 May 2023
In this short video Alex McCooke, Chair of the International Group's Education Committee and Annie Stow, Chair of the Education Outreach Working Group, highlight the impact of the work undertaken by the Education Committee.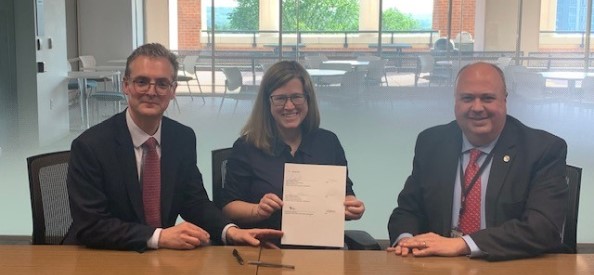 17 May 2023
The International Group recently signed an updated Memorandum of Understanding (MoU) with the US National Oceanic and Atmospheric Administration (NOAA) in Washington DC.