Friday, 27th January 2017
Revised Joint industry publication sets out Guidelines for the carriage of Calcium Hypochlorite
The International Group and CINS have issued revised joint industry guidance on the carriage of Calcium Hypochlorite by sea (first publication in May 2016) that now takes account of the package limit of 100 lb drums under US measurement as well as the previously stated package limit of 45kg net weight.
This new version 2.0 of the Guidelines replaces the version published in May 2016.
31 May 2023
In this short video Alex McCooke, Chair of the International Group's Education Committee and Annie Stow, Chair of the Education Outreach Working Group, highlight the impact of the work undertaken by the Education Committee.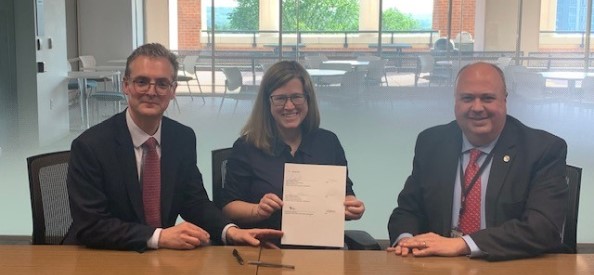 17 May 2023
The International Group recently signed an updated Memorandum of Understanding (MoU) with the US National Oceanic and Atmospheric Administration (NOAA) in Washington DC.