Friday, 1st December 2017
Australian Government (AMSA) Salvage and Wreck Workshop 28-29 November 2017
The Group was invited by the Australian Maritime Safety Authority (AMSA) to participate and present at its two-day Salvage and Wreck workshop held at the National Maritime Museum in Sydney on 28 and 29 November 2017.
Group Executive Officer Andrew Bardot and Sam Kendall Marsden (Standard Club), a member of the IG Large Casualty Working Group, delivered presentations on the Group outreach programme and the role of the SCR and participated on various panel sessions including shipowners' limitation of liability, maritime casualty management and the role of insurers in decision-making during maritime incidents.
The interactive workshop was well attended by a broad range of Australian and overseas participants, including AMSA representatives, Australian state Maritime authority and port representatives, Salvors, legal and commercial correspondents, shipowners/operators and exporters.
31 May 2023
In this short video Alex McCooke, Chair of the International Group's Education Committee and Annie Stow, Chair of the Education Outreach Working Group, highlight the impact of the work undertaken by the Education Committee.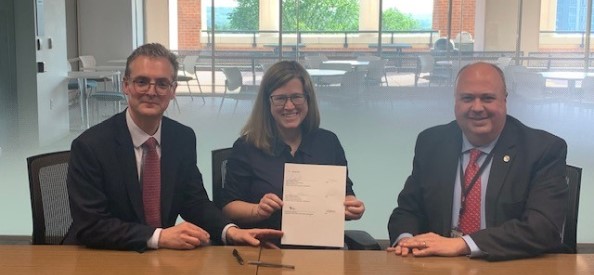 17 May 2023
The International Group recently signed an updated Memorandum of Understanding (MoU) with the US National Oceanic and Atmospheric Administration (NOAA) in Washington DC.