Wednesday, 10th April 2019
International Group at the 56th National Maritime Day Celebrations in Mumbai
International Group Chair Paul Jennings was guest of honour at the 56th National Maritime Day Celebrations in Mumbai on 5th April 2019 and delivered the keynote address. In India, National Maritime Day is celebrated every year on 5 April, but this year was doubly special because it also marked the centenary of the SS Loyalty's journey to the United Kingdom. The ship was the first to be owned entirely by Indians and is widely regarded as a crucial first step in India's maritime history and journey to independence from the United Kingdom.
National Maritime Day is celebrated to spread awareness in supporting intercontinental commerce and the global economy and this year's theme was 'Indian Ocean – An Ocean of Opportunity'. The Indian shipping market is important to us; with over 40 shipping companies, and India is widely recognised as one of the largest contributors of seafarers to the global shipping community. The strong international reputation of Indian crews is founded on the excellent maritime education and training they receive and India is playing its part in developing new talent within the industry and promoting careers at sea and continuing to enhance maritime education and training.
The Indian shipping community has long been a supporter of the IG and its' underlying ethos of mutuality and shared risk and the IG remain grateful for this unstinting and firm support for the IG system. The core values of the IG, summarised in our 'collectively stronger' strapline, underpins the IG's commitment to global shipping. Working with shipping companies around the world, our mission is to:
meet the P&I insurance needs of global shipping through delivering robust claims sharing, pooling and reinsurance facilities;
provide the best available compensation for people, communities and the environment;
promote the insurance related interests of shipping companies through a unified and collective voice."
The International Group of P&I Clubs launches second safety animation to help prevent injuries and loss of life during mooring operations.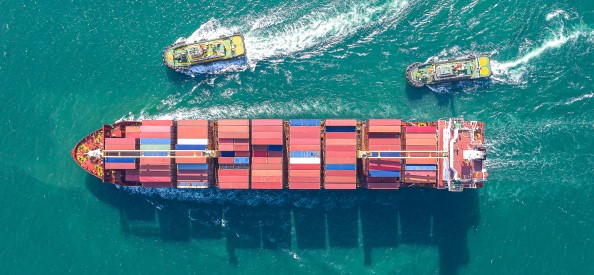 15 Mar 2023
The International Group's Salvage Committee have drafted new Guidelines jointly with the Joint Marine Claims Committee (JMCC) to help improve collaboration in the handling of shipping casualties. The protocol document seeks to promote more effective communication between the parties involved that will ensure the prompt deployment of emergency responses services to vessels in distress.