Friday, 30th July 2021
Jonas Mundt
My name is Jonas Axelsen Mundt. I am an Assistant Vice President, Claims, Lawyer in Skuld. I studied law at the University of Copenhagen and graduated with a master's degree in 2008.
After graduating from law school, I worked for a Danish law firm from 2008-2010. I then joined the Copenhagen Branch of Assuranceforeningen Skuld (Gjensidig) where I have worked since – throughout in Claims & FDD.
I started the IG P&IQ because I was encouraged by my claims manager to join. I have not regretted doing so for a moment since then. I only sat in exams in the previous format where all participants were required to travel to London for hand-written closed book exams. I took Modules 1 and 2 at the same time in the Spring of 2011 and since then one module at a time which I think is the preferable way. I completed the IG P&IQ in February 2017 having had a break for a year or two after I had had children.
I would highly recommend the IG P&IQ to anyone employed in P&I, whether in claims, underwriting or other functions, as it gives a very useful background to the daily work in the Clubs. I would particularly emphasise the following features of the programme:
In my view it is especially useful for people with one or a few years of P&I experience
It puts your role into a much bigger perspective
It explains the history of the Clubs, how cover has developed over time and why certain things are done the way they are done
It broadens your horizons and explains how other parts of the Clubs function including such topics as general claims handling, loss prevention and underwriting
It is really helpful when you are approached by Members with unusual questions
My preparation for each exam was generally by reading the printed course material once over a longer period of time (usually from time to time during my train ride to and from work) followed by a re-read of the course material with my previous highlighting when closer to the exam date to remind myself and enabling me to raise any last-minute questions with relevant colleagues. I consider that level of preparation adequate, but the relatively high level of detail required in the exams would be difficult to deliver without that level of preparation.
I still regularly use my printed course materials from IG P&IQ as a reference point with respect to various issues and questions such as towage, members' membership of ITOPF etc, so the programme is a long-term investment which has definitely been worth my time.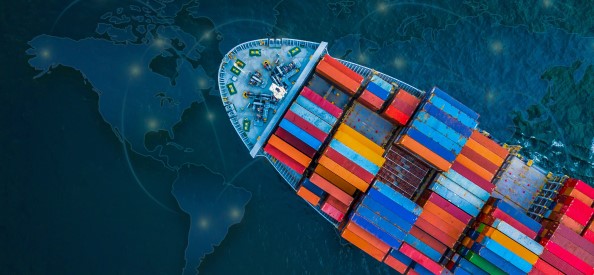 18 Sep 2023
The Electronic Trade Documents Act ("the Act") comes into force today in the United Kingdom, giving legal recognition in English law to electronic trade documents, including electronic bills of lading.
31 May 2023
In this short video Alex McCooke, Chair of the International Group's Education Committee and Annie Stow, Chair of the Education Outreach Working Group, highlight the impact of the work undertaken by the Education Committee.