Thursday, 28th June 2018
Maritime global security
The International Group, in partnership with shipping industry associations, have launched three new counter-piracy guidance and related maritime security publications for shipping companies, company security officers, ships' masters and seafarers. The release of this new guidance should help companies and mariners to risk assess voyages and mitigate external threats to their safety.

Global Counter Piracy Guidance for Companies, Masters and Seafarers is a new publication containing guidance on piracy and armed robbery that can be used by mariners around the world.

BMP5: Best Management Practices to Deter Piracy and Enhance Maritime Safety in the Red Sea, Gulf of Aden, Indian Ocean and the Arabian Sea.

Edition III of the Guidelines for Owners, Operators and Masters for protection against piracy and armed robbery in the Gulf of Guinea region.

A new industry-sponsored website dedicated to providing additional maritime security information can be accessed by visiting:
31 May 2023
In this short video Alex McCooke, Chair of the International Group's Education Committee and Annie Stow, Chair of the Education Outreach Working Group, highlight the impact of the work undertaken by the Education Committee.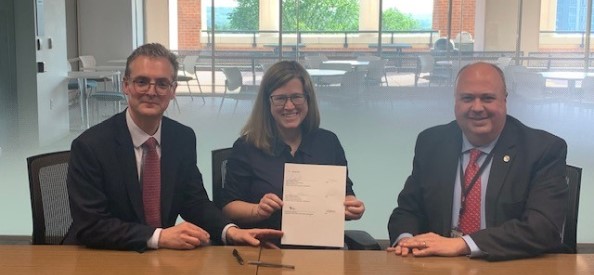 17 May 2023
The International Group recently signed an updated Memorandum of Understanding (MoU) with the US National Oceanic and Atmospheric Administration (NOAA) in Washington DC.