Friday, 30th July 2021
Sam Nicholls
My name is Sam Nicholls. After sailing as a deck officer for Seven years, I enrolled onto an undergraduate degree in Maritime Studies before starting with North as a P&I Claims Executive in 2011.
I was about six months into my P&I career and keen to learn as much as I could at which point, I was encouraged to sign up for the IG exams. I also thought this would help with career progression within North P&I, which it has. The process for enrolling was simple enough as it was all on-line. There are seven modules to complete and exam sittings twice a year.
The seven modules covered a number of topics, ranging from understanding the shipping industry generally, types of claims covering both theoretical and practical knowledge to other aspects of a P&I Club including underwriting and finance.
I found that reading through the entire module helped, before spending time on any particular topic area. The modules are very well written and easy to follow and there were only a couple of occasions where I needed to speak to colleagues to get a better understanding of the subject matter.
You do need to study to pass the exams, but for me it was a sacrifice worth making as I believe the IG P&I qualification is the best source of theoretical knowledge you can get. It also gave me an insight as to other aspects of P&I Insurance that I probably wouldn't have had otherwise, especially at such an early stage in my career. I chose to sit a couple of exams at every sitting and managed to get through the modules in about 18 months without too much difficulty. Even now after ten years at North, I still have hard copies of all seven modules on my desk and refer to them.
I would strongly encourage anyone starting out at P&I or even those with experience and wanting career progression to sign up for the IGP&IQ as there is no better way to gain the theoretical knowledge and understand the structure and operation of how the P&I industry works.
The International Group of P&I Clubs and The Education Committee are pleased to announce the expansion of its annual scholarship programme to take part in the highly successful P&I Qualification programme.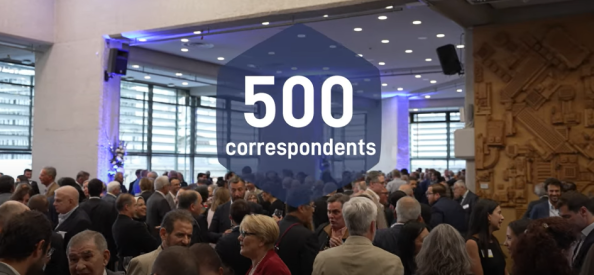 Further to welcoming many of our long-term as well as new Club correspondents to the Group's Correspondents Conference in London at the end of September, we have put together a short video with highlights from the event.