Friday, 30th July 2021
Sam Nicholls
My name is Sam Nicholls. After sailing as a deck officer for Seven years, I enrolled onto an undergraduate degree in Maritime Studies before starting with North as a P&I Claims Executive in 2011.
I was about six months into my P&I career and keen to learn as much as I could at which point, I was encouraged to sign up for the IG exams. I also thought this would help with career progression within North P&I, which it has. The process for enrolling was simple enough as it was all on-line. There are seven modules to complete and exam sittings twice a year.
The seven modules covered a number of topics, ranging from understanding the shipping industry generally, types of claims covering both theoretical and practical knowledge to other aspects of a P&I Club including underwriting and finance.
I found that reading through the entire module helped, before spending time on any particular topic area. The modules are very well written and easy to follow and there were only a couple of occasions where I needed to speak to colleagues to get a better understanding of the subject matter.
You do need to study to pass the exams, but for me it was a sacrifice worth making as I believe the IG P&I qualification is the best source of theoretical knowledge you can get. It also gave me an insight as to other aspects of P&I Insurance that I probably wouldn't have had otherwise, especially at such an early stage in my career. I chose to sit a couple of exams at every sitting and managed to get through the modules in about 18 months without too much difficulty. Even now after ten years at North, I still have hard copies of all seven modules on my desk and refer to them.
I would strongly encourage anyone starting out at P&I or even those with experience and wanting career progression to sign up for the IGP&IQ as there is no better way to gain the theoretical knowledge and understand the structure and operation of how the P&I industry works.
31 May 2023
In this short video Alex McCooke, Chair of the International Group's Education Committee and Annie Stow, Chair of the Education Outreach Working Group, highlight the impact of the work undertaken by the Education Committee.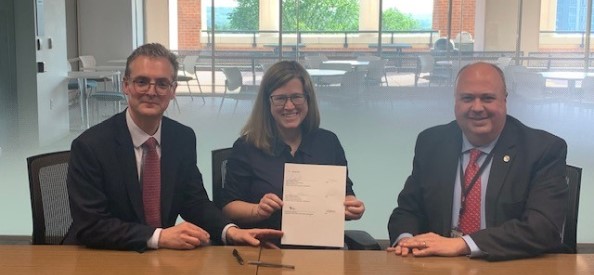 17 May 2023
The International Group recently signed an updated Memorandum of Understanding (MoU) with the US National Oceanic and Atmospheric Administration (NOAA) in Washington DC.