The International Group's Education Committee thank the MPA for supporting the Group's P&I Qualification with funding for Singapore Citizens and Permanent Residents
The International Group (IG)'s Protection and Indemnity (P&I) Qualification course was approved in Sep 2022 for funding under the Maritime Cluster Fund (MCF) for Singapore Citizens or Singapore Permanent Residents. Under the MCF training grant administered by the Maritime and Port Authority of Singapore, 70% of the qualifying participants' course fees will be covered by the MCF.
Alex McCooke, Chair of the IG Education Committee, commented:
"I am delighted the MPA supports the upskilling of marine insurance professionals through co-funding local personnel in their pursuit of the P&I Qualification, which grows from strength to strength each year. In the last 12 months, we estimate that around 30 Singaporean candidates participated in the qualification. We are looking forward to receiving many more applications from Singapore Citizens or Singapore Permanent Residents. Our exams are aimed at helping to improve and raise standards in the shipping industry going forward."
The eligibility for the training grant is subject to the fulfilment of the following conditions:
Course participants must be Singapore Citizens or Singapore Permanent Residents on or before the commencement of the course;

Course participants may be self-sponsored (including unemployed individuals or mid-career converts who wish to explore opportunities in the maritime industry) or maritime employees sponsored by business entities/organisations registered or incorporated in Singapore. Employees sponsored by business entities/organisations must not be Public Officers;

Course participants must not be receiving any other forms of financial assistance administered by other government bodies (in the case of self-sponsored Public Officers, this includes all types of staff benefits received) for the course;

Course participants must successfully complete the programme and be awarded the certification.
This development follows Mr Nick Shaw, Group CEO's visit to the Singapore Maritime Week in April 2022, where he met with the MPA to explore ways to strengthen collaboration.
The MCF training grant is available for eligible participants who started the course between 7 September 2022 and 31 December 2022. For information on the MCF training grant, please refer to the following:
https://www.mpa.gov.sg/maritime-singapore/what-maritime-singapore-offers/developing-manpower/[email protected]
The grant will be provided on a reimbursement basis to qualifying participants. For more details on how to make a claim, please get in touch with the International Group – [email protected]
The International Group of P&I Clubs launches second safety animation to help prevent injuries and loss of life during mooring operations.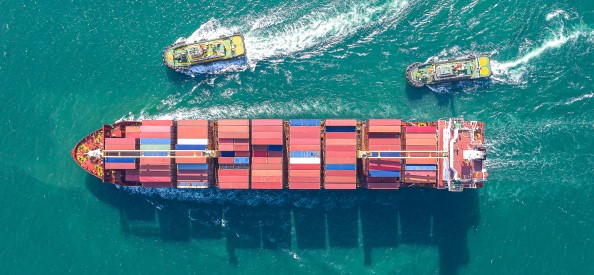 15 Mar 2023
The International Group's Salvage Committee have drafted new Guidelines jointly with the Joint Marine Claims Committee (JMCC) to help improve collaboration in the handling of shipping casualties. The protocol document seeks to promote more effective communication between the parties involved that will ensure the prompt deployment of emergency responses services to vessels in distress.