Friday, 30th July 2021
Ventris Lam
My name is Ventris Lam and I work for the Hong Kong branch of West of England.
The past eight years have been a very memorable and valuable learning experience for me. I am now a confident and cheerful person having completed the P&I Qualification.
In 2012, I sat for Module 1 at which time I had never thought of completing all seven Modules. Perhaps it was just as well that I did not think too far ahead because, otherwise, I may never have started.
However, after my failure in one of the Modules in 2016, I wanted to give it up as I was juggling with work, family and studies at the same time. Luckily with the encouragement and assistance of my supervisor, I went for a second attempt and obtained a good mark.
The importance of perseverance and determination were thus realised. I thoroughly understand the meaning of "failure breeds success". It was a great boost to my ability as well.
Having finished all the Modules in June 2020, I have been given the opportunity to become more involved actively in the Underwriting Department. I feel very happy being able to put my qualifications to good use. It is a recognition of my effort and ability as well.
Last but not least, I would like to thank the International Group for organising the P&IQ, it is a privilege for all those who have sat the examinations.
The International Group of P&I Clubs and The Education Committee are pleased to announce the expansion of its annual scholarship programme to take part in the highly successful P&I Qualification programme.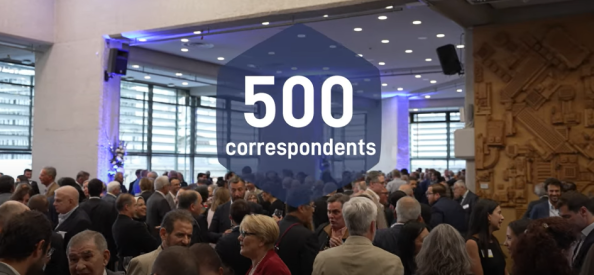 Further to welcoming many of our long-term as well as new Club correspondents to the Group's Correspondents Conference in London at the end of September, we have put together a short video with highlights from the event.